Event Hire News from Christian Faversham Group
Event Generator for Hire is a proud member of the Christian Faversham Group of Event Hire and Catering Companies.

Now that the clocks have gone back and the nights are drawing in we are busy servicing our fleet of SMC TL90 lighting towers ready to be delivered to our customers. We now boast a hire fleet of circa twenty Morris Machinery (SMC) TL90 9 metre metal halide tower lights for short term hire or long term rental.
read more

There are two main suppliers of LPG gas that have cornered the market with take overs and buy-outs of smaller LPG gas distributors in recent years which has reduced the number of suppliers. The Coronavirus Covid-19 has created a high demand for more home use of BBQ, Pizza oven, and patio heater appliances.
read more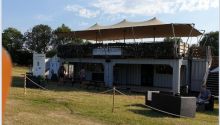 Our Client is
Minna Hughes
an up and coming young Pop-Up Caterer already with a lot of experience gained from sheer hard work working with her parents Lisa and Chris Hughes.
read more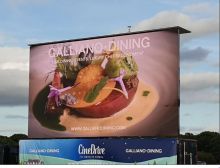 Another successful
Drive In Movi
e
site at
Hurstwood Polo Club
running over a 14 day period.
read more

When ordering the correct size generator there are several considerations to factor in.
Cost difference between hiring the correct generator output size
Waste of fuel oversizing the generator
Excessive smoke from oversize generator due to wet stacking
Risk of failure from over loading an undersized generator
read more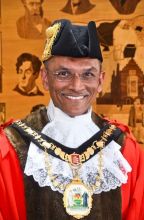 To Peter Stuart &
TheFridgeCo.co.uk
A Thank-You Message from The Worshipful the Mayor of Harrow Councillor Nitin Parekh
read more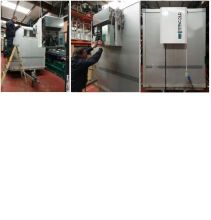 Week 51 - Our Fridge Engineer Shawn is replacing a Humbaur fridge unit with an uprated FTM16 Rivercold Monoblock. The new Rivacold unit can chill down 16,000 litres of fridge space to -5C / +5C
read more
Saturday 14th March our refrigeration division
The Fridge Co
is working through this weekend and standing by with a fleet of fridge and freezer units to provide additional food storage capacity in London during the CoronaVirus Covid-19 pandemic.
read more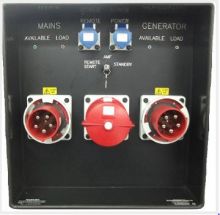 Sunday 09.34hrs we received a call from a local venue asking if we would be able to attend their venue with a 100kva generator to power up their 38 bedroom venue and catering kitchen. The venue had 200 guests for their wedding breakfast and entertainment thereafter.
read more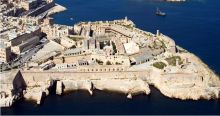 We are proud to have recently supplied and delivered a very large quantity of Kitchen & Catering Equipment for a 2-week event taking place in the magnificent setting of Fort St. Elmo in Valletta, Malta.
read more
22.30hrs we received an emergency call from a restaurant who had just run out of LPG gas from their commercial underground gas tank.
read more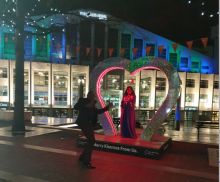 Our client was running outside catering units and needed a Ultra Silent generator hire solution for Hillsong Christmas Carol Service. We supplied a 40kva generator with 3 phase and single phase outputs. Our client specified smoke free generator from our whisper quiet generator hire fleet.
read more

With Guy Fawkes night around the corner we brought our
TL90 Tower lights
into our workshop for an early makeover and spruce up. As the TL90 Tower lights stay outside 24/7 365 days a week we must treat them with the care and attention required for them to return back a good and reliable service.
read more
Oktoberfest events run from all over the country 3rd October to 16th November. Due to popular demand we have just accepted delivery of additional, traditional, genuine, Octoberfest beer hire benches, hire tables and hire Stein glasses. We serve several clients in and around the UK. London Oktoberfest events keep us busy.
read more
This week we have dusted off our patio and marquee hire heaters. It is difficult for a layman to choose the correct size heater with enough BTU output needed to make a difference. 1 kilowatt (Kw) = 3412.142 British Thermal Units (BTU/hr). With many years' experience and the largest selection of event heaters in London and Home Counties we should be your first port of call.
read more