Event Hire News from Christian Faversham Group
Event Generator for Hire is a proud member of the Christian Faversham Group of Event Hire and Catering Companies.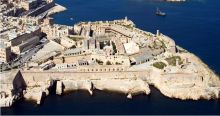 We are proud to have recently supplied and delivered a very large quantity of Kitchen & Catering Equipment for a 2-week event taking place in the magnificent setting of Fort St. Elmo in Valletta, Malta.
read more
22.30hrs we received an emergency call from a restaurant who had just run out of LPG gas from their commercial underground gas tank.
read more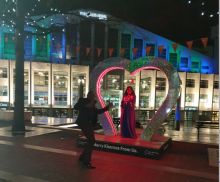 Our client was running outside catering units and needed a Ultra Silent generator hire solution for Hillsong Christmas Carol Service. We supplied a 40kva generator with 3 phase and single phase outputs. Our client specified smoke free generator from our whisper quiet generator hire fleet.
read more

With Guy Fawkes night around the corner we brought our
TL90 Tower lights
into our workshop for an early makeover and spruce up. As the TL90 Tower lights stay outside 24/7 365 days a week we must treat them with the care and attention required for them to return back a good and reliable service.
read more
Oktoberfest events run from all over the country 3rd October to 16th November. Due to popular demand we have just accepted delivery of additional, traditional, genuine, Octoberfest beer hire benches, hire tables and hire Stein glasses. We serve several clients in and around the UK. London Oktoberfest events keep us busy.
read more
This week we have dusted off our patio and marquee hire heaters. It is difficult for a layman to choose the correct size heater with enough BTU output needed to make a difference. 1 kilowatt (Kw) = 3412.142 British Thermal Units (BTU/hr). With many years' experience and the largest selection of event heaters in London and Home Counties we should be your first port of call.
read more
This week we have serviced marquee hire heaters ready for the Beast from the East.
read more
Loading in at
Rock and Horsepower 2019
with 1 x
Denyo 125kva
generator powering up the sound and 1 x 100Kva powering up the lighting.
read more
We have just dropped a couple of truckloads of temporary kitchen hire equipment in to Boom Town Fair 2019. Our Crew Catering customers have a selection of LPG
Rational 101G
steam combi ovens on hire working to supply a servery marquee providing meals for their hard working event crew.
read more
Our client is a well-known Global online market place requiring a Temporary Event Kitchen with a bespoke extraction and odour filter in the heart of London. Their pop up event space was close to office and residential properties.
read more
We are pleased to once again be the supplier of Catering and Event Equipment Hire to the renowned
Goodwood Festival of Speed
. Goodwood is the host to the world's greatest celebration of motorsport and car culture!
read more
We are once again proud to be a Supplier to arguably the world's most famous Festival;
Glastonbury
. Through our associates, we are supplying a variety of Catering Equipment Hire for use by the on site crew. We are providing them with:
read more
Our Client was the Pembury Tavern, a Legendary London Pub in the heart of Hackney! For the last 3 years, they have been a partner to the
London Pizza Festival
which is organised by
Young & Foodish
.
read more
Many event organisers and wedding clients ask the same question, do I need a backup generator and how much will a backup generator cost ?
read more
Our BBQ hire service in London and Home Counties is proving to be very popular. We have taken another batch of brand new Tough Grill gas BBQs from stock and added to our hire fleet of the famous Cinders TG160 Slimfold. Both the Cinders TG160 and SG 80 have been a very reliable work horse over the years and are still the market leaders.
read more