Event Generator Hire - Wedding Packages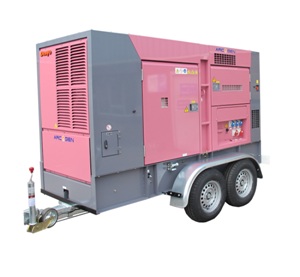 If you are looking for reliable Ultra Silent generators and a professional service for your big day our attention to detail and reliability is unchallenged.
At www.EventGeneratorsHire.co.uk we have been hiring Super Silent and Ultra Silent generators and event equipment for almost 15 years. Much of our business comes recommendation and regular clients who require guaranteed reliability such as BBC, ITV. Various outside broadcast companies also hire generators and distribution equipment as well as brides and grooms planning their outdoor wedding marquee requirements. We can take the stress out of your big day with our wedding package which includes reliable Super Silent or Ultra Silent generators on a road tow trailer. From a brief telephone call we can calculate distribution, cabling, sockets for the band, catering, lighting, and trailer loos..
Within our wedding package we can provide soft LED lighting to up-light the area surrounding the marquee if you book 3 months ahead at no extra cost.
To obtain a quote for our Wedding Package for your big day please make an enquiry via Contact page and we will get back to you right away.
up your order without delay.
View a list of our current Wedding Generator Hire packages
Our busiest months within the wedding season are May to September inclusive. If you are looking to book a date within those months it is advisable firm

A few words from our customers
We are very proud of our customer service. When you hire a generator from us you can be sure your power needs will be handled reliably and professionally on your big day. You can find more real customer testimonials here.


I wanted to thank Peter and Justin for getting the generator dropped and collected during some really tricky weather. I gather that you had to return to base to pick up chainsaws to literally cut your way through to the venue. You are obviously professionals who know what you are doing when it comes to contingency planning for important events. My client was suitably impressed with your service as was I. As a leading event provider you will definitely be receiving more enquires soon.

Richard Green

Thank you so much for all your hard work last weekend. When you said I could make a telephone call leaning against the Ultra Silent generator I have to say I was a bit skeptical. Amazing how quiet the generator was, and yes you were right it did everything your said it would

Many thanks and kindest regards Dave Withal

Thank you and your test for an outstanding service. Whilst other generator hire companies were only able to crane in a generator, you managed to get into the venue with no damage or fuss. Great job, quite generator, happy clients !

Iain MacWhirter